Today the Tampa Bay Buccaneers and Green Bay Packers face off to determine the NFC's representative at this year's Super Bowl. The Bills and Chiefs also play to determine which of them will be the AFC delegate to the Super Bowl, but I'm less concerned with that because, as you will see, this is an NFC post.

Yes, this is an NFC post because I got to thinking about the Dallas Cowboys and how they haven't been to an NFC Championship game since January 1996. January 14, 1996, to be exact. Twenty-five years ago. That's how long it's been since the Cowboys played in an NFC Championship game. Think about that. If the Cowboys' conference championship drought was a person, it would be able to legally rent a car now. It would be out of college, working a 9-to-5, paying taxes, and relaxing at the end of the day with a cocktail. And this led me to think back on January 1996 and how the world has changed in those times. So, with minimal further ado, here are a few points of interest.
Politics
In January 1996, President Bill Clinton was entering the last calendar year of the first term of his presidency. He began campaigning for a second term, ultimately defeating the Republican ticket of Bob Dole and Jack Kemp in November of 1996. Of course in the months and years that followed the Cowboys' last NFC Championship, President Clinton would be the focus of a sex scandal, ultimately being impeached and acquitted. He would leave office after George W. Bush was elected in 2000.
Speaking of George W. Bush, in January 1996 he was Governor George W. Bush; the head executive of the State of Texas. He was also owner of the Texas Rangers in 1996. Barack Obama was a law professor and practicing attorney who was also seeking a seat in the Illinois State Senate in 1996. Donald Trump was a celebrity businessman who had not yet run for any office, and Joe Biden was in his twenty-third year as a senator from Delaware.
Pop Culture
The 68th Academy Awards were held in March of 1996, where Braveheart beat out Apollo 13, Babe, Il Postino: The Postman, and Sense and Sensibility for Best Picture. Future Declaration of Independence thief Nicolas Case won best actor for his performance in Leaving Las Vegas, and Susan Sarandon edged out Meryl Streep for Best Actress for her role in Dead Man Walking. I wasn't allowed to see any of those movies because I was seven years old in 1996.

At the Grammy Awards in February 1996, Seal's "Kiss from a Rose" won Record of the Year and Song of the Year, and Alanis Morissette's still-full-of-absolute-bangers Jagged Little Pill won Album of the Year. Hootie and the Blowfish won Best New Artist. NSYNC's debut album 'Nsync was still a year away from being released in 1996, and 2020 Grammy-darling Billie Eilish was still five years away from being born.

Nintendo would release its brand-new console, the N64, in September 1996, eight months after the Cowboys made their most recent NFC Championship game.

At the 1996 Primetime Emmy Awards, the following shows won their respective genre categories: Friends, ER, and Dennis Miller Live. John Lithgow, Helen Hunt, Dennis Franz, and Kathy Baker won awards for roles on their shows. Interestingly, Betty White, who was 74 years old at the time, won an Emmy for her guest role on The John Larroquette Show, which (probably unrelated) was canceled abruptly later in 1996.
Sports
At the college level, the Nebraska Cornhuskers beat the Florida Gators in the Fiesta Bowl to win the 1996 National Championship. Later in 1996, the Big 12 was formed and played its first football game (Kansas State over Texas Tech 21-14). Kentucky beat Syracuse to win the NCAA Basketball Championship, with Tony Delk winning Most Outstanding Player.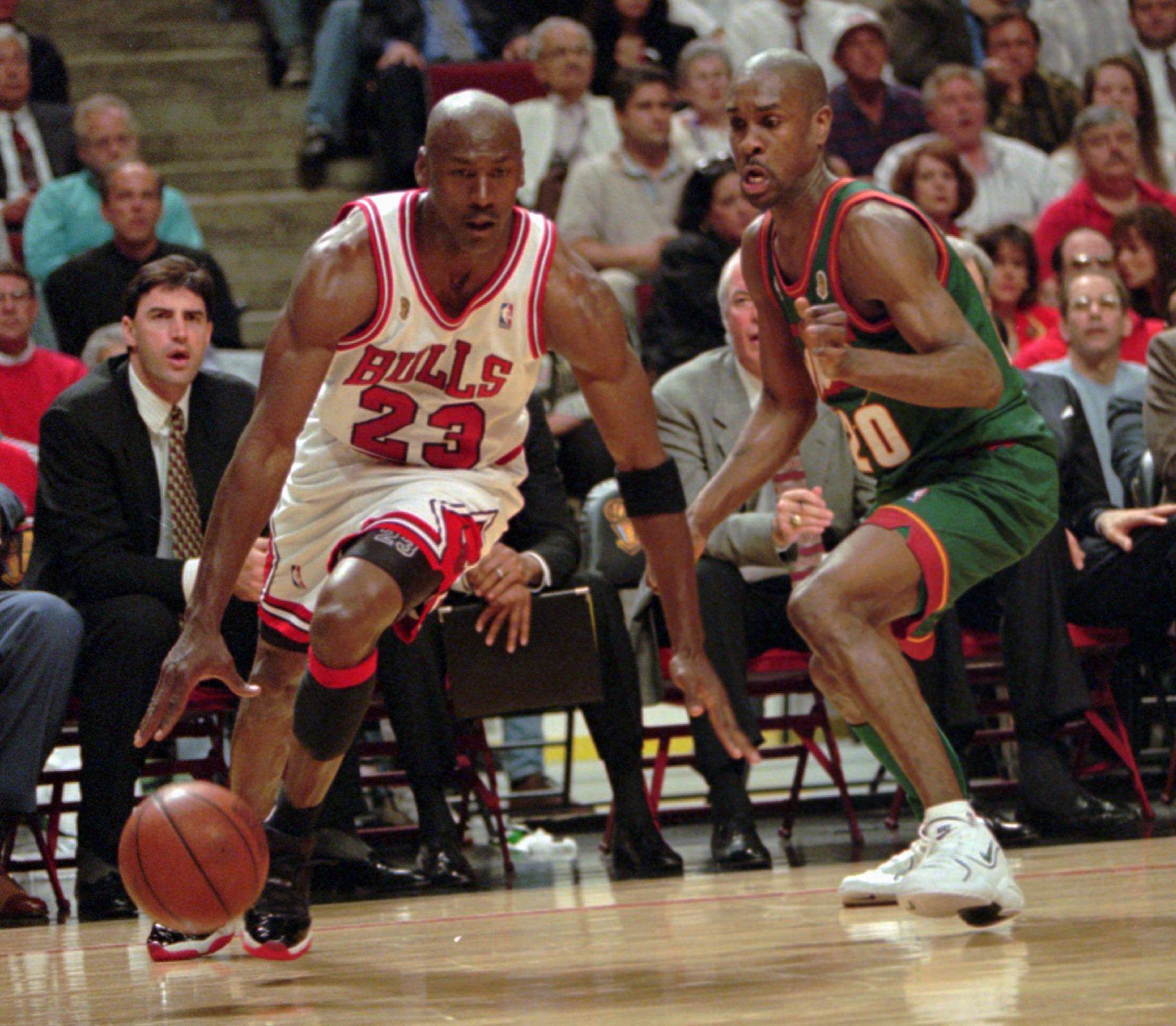 At the pro level, the Atlanta Braves, coming off a 1995 World Series Championship, lost to the New York Yankees in the 1996 World Series. The 1996 World Series was Derek Jeter's first championship, and the Yankees roster included future Hall of Famers Wade Boggs and Mariano Rivera. The Chicago Bulls won their fourth NBA Championship in 1996, which was also Michael Jordan's first full season back after a brief stint playing baseball. The Colorado Avalanche, led by goaltender Patrick Roy and offensive juggernaut Joe Sakic, won the 1996 Stanley Cup. The Cowboys went on to win the Super Bowl in 1996, so at least they finished their last year making the NFC Championship game in style.

The Summer Olympics were held in Atlanta in 1996, with the United States winning the most overall medals (101) and the most gold medals (44). The Games featured Carl Lewis winning the gold in the men's long jump and gold medals for both the men's and women's US basketball teams. One of the most memorable moments of the 1996 Summer Olympics was Kerri Strug's final vault on an injured leg, which gave the US women's gymnastics team the all-around gold. However, the Games may be most remembered for the domestic terrorist bombing of Centennial Olympic Park, killing one person and injuring over 100 others.
Deaths
The following people died in 1996:
Convicted murderer Billy Bailey, who as of this writing was the last person legally executed by hanging in the United States;
American actor and dancer Gene Kelly;
Former California governor Pat Brown (father of two-time California governor Jerry Brown);
Comedian George Burns;
Syndicated newspaper humorist Erma Bombeck;
Sublime frontman Bradley Nowell;
Noted LSD-advocate and professor Timothy Leary;
Golden-voiced jazz singer Ella Fitzgerald;
Bluegrass pioneer Bill Monroe;
West Coast rapper Tupac Shakur*
Politician Spiro Agnew;
Silent film actress Laura La Plante;
Jazz and blues artist Eva Cassidy;
Baseball hall of famers Grover Cleveland Alexander;
Pioneering female mathematician Grace Bates;
Musician Tiny Tim;
NFL Commissioner Pete Rozelle;
Astrophysicist and media personality Carl Sagan; and
Curious George illustrator Margaret Rey.
Births
The following people were born in 1996:
Basketball player D'Angelo Russell;
Actress Abigail Breslin;
Rapper and snitch Daniel Hernandez, better known as 6ix9ine;
Actor Tom Holland;
Football player Christian McCaffrey;
Basketball player Ben Simmons;
YouTubers Veronica and Vanessa Merrell;
Actress and singer Zendaya;
Rapper and meme subject Lil Xan (pictured);
Basketball player Devin Booker;
Basketball player Jaylen Brown;
Kiwi singer-songwriter Lorde;
Baldwin socialite and Bieber spouse Hailey Baldwin;
Football player JuJu Smith-Schuster;
Football player Joe Burrow; and
Actress Kaitlyn Dever.
A Different Time
The moral of the story is that the Cowboys have been disappointing fans for a quarter of a century now. Who knows? Maybe we're witnesses the beginnings of a Chicago Cubs-like sports drought. Maybe some Higher Being is punishing Cowboys fans for the sinful pride of Jerry Jones. Perhaps it's some karmic payback for President Kennedy being killed in Dallas. Or perhaps it's due to circumstances beyond the control of mortal men.

What we do know is that, but for a bad rule leading to unjust call, the Cowboys could have ended this drought already. If you remember, the Cowboys made the playoffs in the 2014-2015 season, making it to the divisional round against the Green Bay Packers. Down five with 4:42 remaining in the game, Tony Romo threw a pass to Dez Bryant which appeared to give the Cowboys a first down on the Packers' 1-yard line. Then-Green-Bay head coach and current Cowboys coach Mike McCarthy challenged the call, and the referees overturned the catch, meaning the Cowboys turned the ball over on downs. The Packers won the game and advanced to the NFC Championship game, losing to the Seattle Seahawks. The NFL went on to change the rule that prevented Dez Bryant from being credited with the catch, but the Cowboys' woes continue.