It's March 5, and in Texas March is generally when we've rounded the corner from Winter weather to Spring weather. Don't get me wrong. I understand that Spring officially starts on March 20. But there are many parts of the country that can reasonably expect more snow before and after March 20, and Texas isn't one of them. We're ready for barbecue, golf, and listening to Stevie Ray Vaughan in cutoff shirts with the windows rolled down.
But in all seriousness, with great weather comes great chores, in the form of Spring Cleaning. Generally, Spring Cleaning involves moving all of your winter clothes back to a seldom-used closet, throwing out a bunch of crap that you don't need, landscaping for the first time in months, and deep cleaning your home. Obviously people drink while they're doing this, because otherwise everything except the landscaping is just awful. And you know what the worst part is? Cleaning baseboards and walls. Ugh. I hate it.

But since drinking is part of Spring Cleaning, I've decided to make this handy reference chart for the best drink pairings for your chores:
Landscaping: Beer
Okay, so I started off with an easy call. I think that anything involving being outside in warm weather generally calls for beer or maybe, maybe a tropical drink like a margarita. The problem, however, is that cocktails like those tend to be labor-intensive, and because they're generally serves in wide-rimmed glasses, it's easier to end up with bits of grass and dirt in your drink. Nope. Beer is the best call here. Beer can be consumed directly from the can or bottle, and in either case the opening is small enough to provide some defense against dirt and grime making their way in. Plus, beer isn't labor-intensive. There are only four steps (at most) to enjoying a beer this way: 1) Grab beer from fridge/cooler; 2) Open beer; 3) OPTIONAL: put beer in a koozie; 4) Drink. Access your inner Hank Hill and pop a cold one or three during all landscaping activities.
Decluttering: Wine
Decluttering generally involves throwing stuff away. For me, that's typically going through closets and finding clothes that don't fit that can be donated, and going through every other part of the house and throwing away things that need to be thrown away. I know what you're thinking: why wine? Great question, and here's the answer: Decluttering can involve long periods of intense activity as you try on shirts that don't fit or go through Rubbermaid tubs filled to the brim with nostalgia. This means you may go extended times without being near your drink if you're knee-deep in trash. So you want wine because wine isn't as susceptible to temperature changes. Sure, good wine probably is. But cleaning wine? No, ma'am. That costs $9.99 at the grocery store and is equally likely to have a twist top or a cork. It's perfect because you can leave your glass unattended for extended periods of time without worrying that it will get too warm to be enjoyable. As an aside: the picture in this section is the first thing that popped up when I googled "cleaning wine." Hilarious.
Cleaning Bathrooms: No Drink
You're telling me you even considered bringing a drink into the same place where you poop? Isn't there literally a phrase about not doing that? I can't believe you even considered it. Gross.
Cleaning Garages: Vodka and Gatorade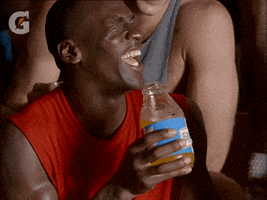 Garages get hot, especially in warm-weather climates like Texas. This means you'll sweat like a whore in church as you sweep, declutter, and reorganize the garage, which means you'll want to replenish the fluids you're losing. The solution? Gatorade. But to make it more fun, add vodka. The pro tip here is to drink the Gatorade about halfway down then refill it with vodka. This allows you to have a resealable cocktail that will help keep the dust and grime out of your drink. Another pro tip: Don't use the flavor of Gatorade that you actually enjoy. For instance, the original yellow is my favorite flavor to have when working out, so I don't mix alcohol with it because if in the off chance I end up hungover and with an aversion, I don't want to have an aversion to my favorite flavor. I go with blue for drinking because I wouldn't drink the blue normally, but it's a nice enough flavor to complement the vodka splendidly.
Cleaning Floors: Anything from a Helmet or Camelbak
Cleaning floors is tough for drinking because generally you need both hands. Sweeping and mopping both require both hands and a lot of movement. The solution should be using a beer helmet or a Camelbak so you can drink hands-free. When I was in college Camelbaks were relatively new, and people used them to sneak drinks into Kyle Field because, frankly, watching Texas A&M's football team back then would drive anyone to drink. Beer helmets are the less good of the two choices, but they'll still work and generally you can put other liquid receptacles in the can holders. Whatever your solution, just make sure it's hands-free.
Cleaning Everything Else: Hard Liquor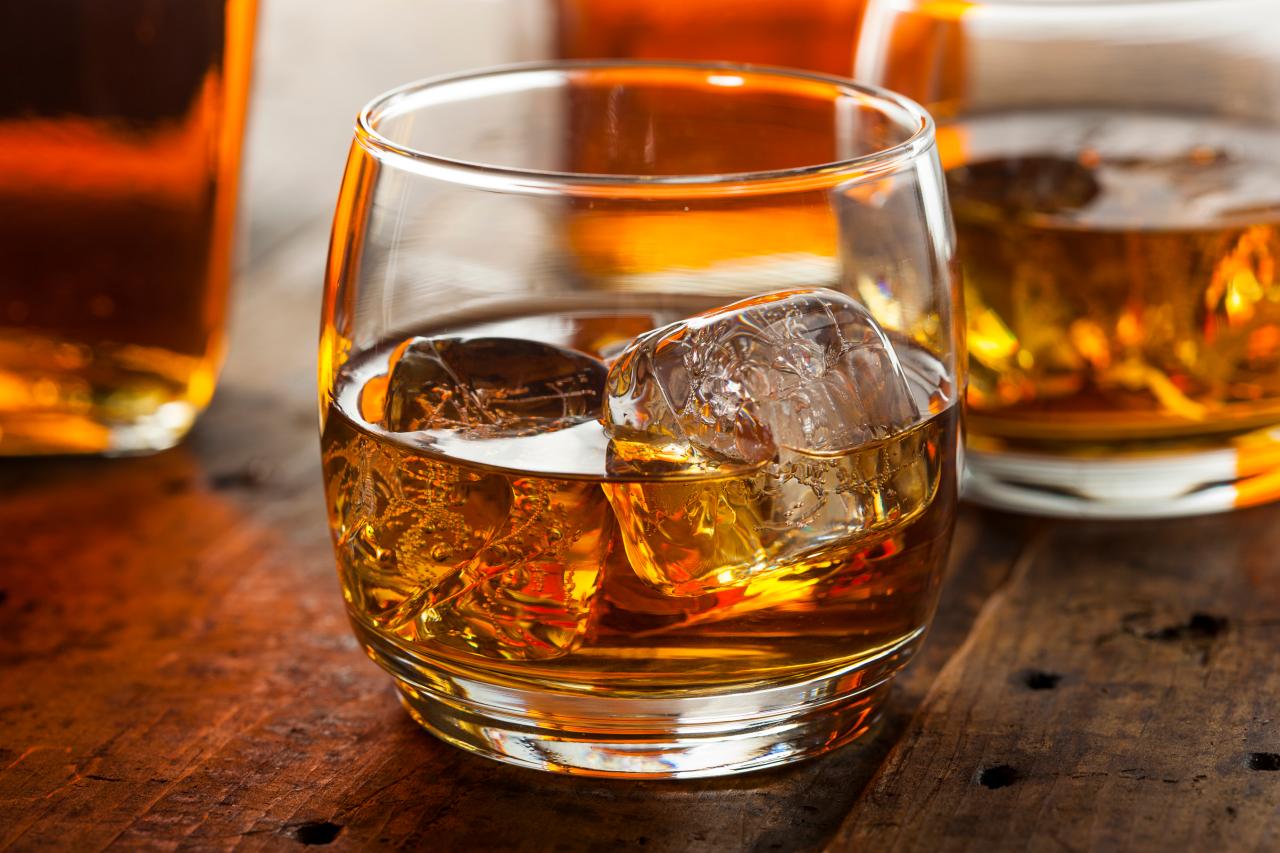 Kitchens, living rooms, bedrooms, shelves, counters, cabinets, and all other parts of your house should be cleaned with hard liquor. And how you choose to consume is all up to you. Personally, I'm a bourbon-on-the-rocks man, but anything from rum punch to tepid gin is fine as long as it's hard liquor. Cleaning is the worst, so why not take the edge off? And you can make a little game out of it: you don't get a refill until all of the bedrooms are clean, or whatever. Sometimes I even say I'll take a shot after I finish a task. You have to be careful because it's easy to accidentally end up—as the kids say—"lit," and cleaning in that state can be pretty unfun, so moderation is key.
I hope everyone has a great weekend, and happy cleaning, y'all!