Last year there was no March Madness, and I can't even begin to describe how weird that was for me. I know that's not a unique point of view, but I've been participating in my family's little bracket pool since the first Clinton administration. It's all I've ever known.

And then when it was confirmed the Tournament would be happening this year, I felt a childlike excitement. Thursday night I slept like a kid who knew he was heading to Disneyworld the next day. Because I'm in my thirties and co-own my own business, I was able to slack off and spend most of yesterday plopped down on the couch, drinking beer and watching basketball.

It was during this lounging that I thought about the anticipation of March Madness and then the five stages one goes through once the tournament starts. I decided to break that down a bit.
March Madness Stage 1: Denial
The first real stage of March Madness happens when you first lose a game. You say to yourself, "oh, well. It won't be that bad. Ohio State screwed me, but they screwed everyone else, so how bad can it be?" If you're able to, you check how you're doing relative to others. On ESPN and CBS you can see how you're fairing. In my pool, it involves texting my dad and asking how bad that was. But the optimism remains, because what is denial but optimism with a hint of depression?
March Madness Stage 2: Anger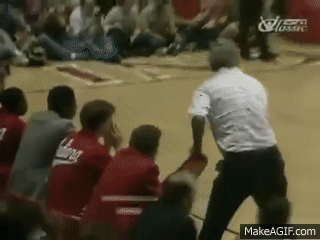 Why, why, why would you trust the Big 10? You know the Big 10 is consistently the most overhyped, overblown, stupid idiot sports conference in the world. You hate Ohio State. You hate when people who associate with Ohio State correct you and say "it's actually 'THE' Ohio State." Good Lord. You just want to find some Ohio State alum and throw a glass of water on them like a scorned date in a so-so sitcom. And this whole tournament is a bit stupid, isn't it? You piss away $25 every year just so you can watch some overpaid coach choke against a team with a vaguely sexual name? Pathetic.
March Madness Stage 3: Bargaining
Okay, look. You might have overreacted there. After all, you have no control over the situation, and you have no idea what those kids are experiencing. Plus, doesn't wishing ill will on some 19-year-old kids 1,000 miles away make you kind of a dick? Man. You'd give anything to be able to adjust your bracket, though. You start thinking about rule changes that would benefit you but also benefit everyone that way it doesn't seem so selfish. Maybe change it to a round-by-round pick 'em style? You don't know. Or maybe you try to form some alliances with people like you're on Survivor. "If either of us gets money, we'll split it," you consider saying to a person who is clearly in a much better position than you are. You'd give anything to go back and pick Oral Roberts. People would laugh at the bracket turn-in, but you'd laugh when you were taking that cash to the horse track in a month.
March Madness Stage 4: Depression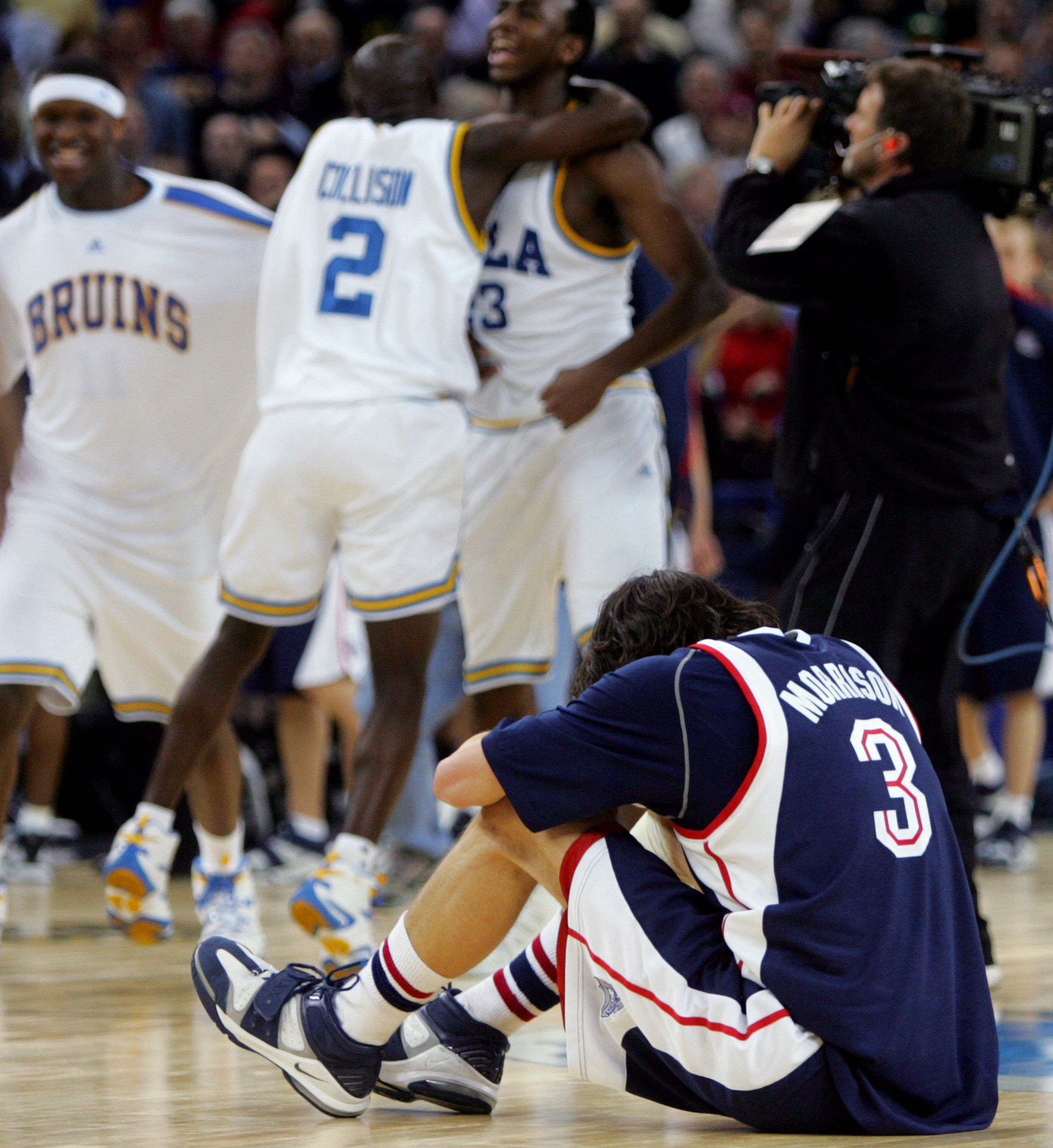 Holy crap, did you really consider trying to go splitsies with someone? That's sad. And this tournament is sad. Every year you play, and every year you just lose $25. Ugh. Is it even worth it? You're not even sad about it, just numb. You're losing to someone who has literally watched fewer than 35 total minutes of basketball in their life, and here you are, just a pawn on someone else's chessboard. You reflect on all of the picks you could have made but didn't. You realize that your lack of success in this March Madness tournament reflects your lack of success in other areas of your life, and you begin to wonder if anyone so stupid has ever walked the Earth before. Whatever. It doesn't matter. Everything is meaningless and we're on this planet to suffer for the entertainment of the cosmos.
March Madness Stage 5: Acceptance
Okay, so you overreacted several times. There's no need to be angry. It's just basketball, and while you do love basketball, clearly there are more important things in life than how Ohio State could choke so badly. And you don't need to be sad. Comparing the rest of your life to a stupid bracket pool was foolish and shortsighted. Plus, hey, you're doing good. Married to a beautiful woman, a job that you love even when it's frustrating, and two of the funniest dogs you've ever seen. Suddenly you remember why you love March Madness so much. It's for Oral Roberts and the North Texas Mean Green. It's for the smack talk, the deliberation over bracket picks, and the ribbing you'll have to take next year at the bracket turn-in for picking Winthrop over Villanova. It's for beer on the couch, surfing channels to make sure you catch the best moments of good games, and watching kids fueled by nothing more than school pride and love of teammates go out there and play as hard as they can. And yeah, you're pissing away $25, again, but that's not so bad. I mean, isn't $25 worth the camaraderie and smack talk? If that $25 can bring you a bit of joy, isn't that $25 well spent? I mean, it's not a gambling addiction or something destructive. It's $25. And now that you're out of the running, you can root for Grand Canyon to beat Iowa because you're still pretty upset at the Big 10 for being so weak.
So that's it. Now I can root for all the underdogs. And seriously, I hope UNT makes a big run. I would love to see the Mean Green make a name for themselves.