Oh, baby. I normally take a somewhat pessimistic view of the "National [Insert Gimmick Here] Day" thing. National Hug a Banker Day. National Dance Naked in the Rain Day. National Rubber Duck Day. St. Patrick's Day. You know. The fake holidays.

But March 23 is swinging a big bat as far as gimmicky national days. March 23 is:
National Puppy Day;
National Chip and Dip Day;
National Chia Day;
National Near Miss Day;
National Tamale Day; and
National 3D Day.
Is that all a bunch of made up garbage? You bet. But is it all apparently also true? Oh, yeah. Seriously. Today is the '27 Yankees of faux-holidays, and we're gonna tackle them in order.
National Puppy Day
Like other national holidays such as Toyotathon and Ford Truck Month, Puppy Day seems to be perpetual. But apparently March 23 is one of them. And who could blame the calendar makers for that? I mean, who doesn't love puppies? I certainly do. A puppy could do almost anything and I would find it adorable. If a puppy mugged me at gunpoint I would hand over my wallet and in that cutesy you-only-use-it-with-pets-and-babies voice say "oh who's a good boy? Who's a good boy practicing trigger safety on the cutest wittle bitty gun I've ever seen? Is it you? Are you a good boy? Yeah, you're a good boy, aren't you. Anyway, that debit card has a PIN and it's…" Well, you get the idea. I love puppies and they should be celebrated.
National Chip and Dip Day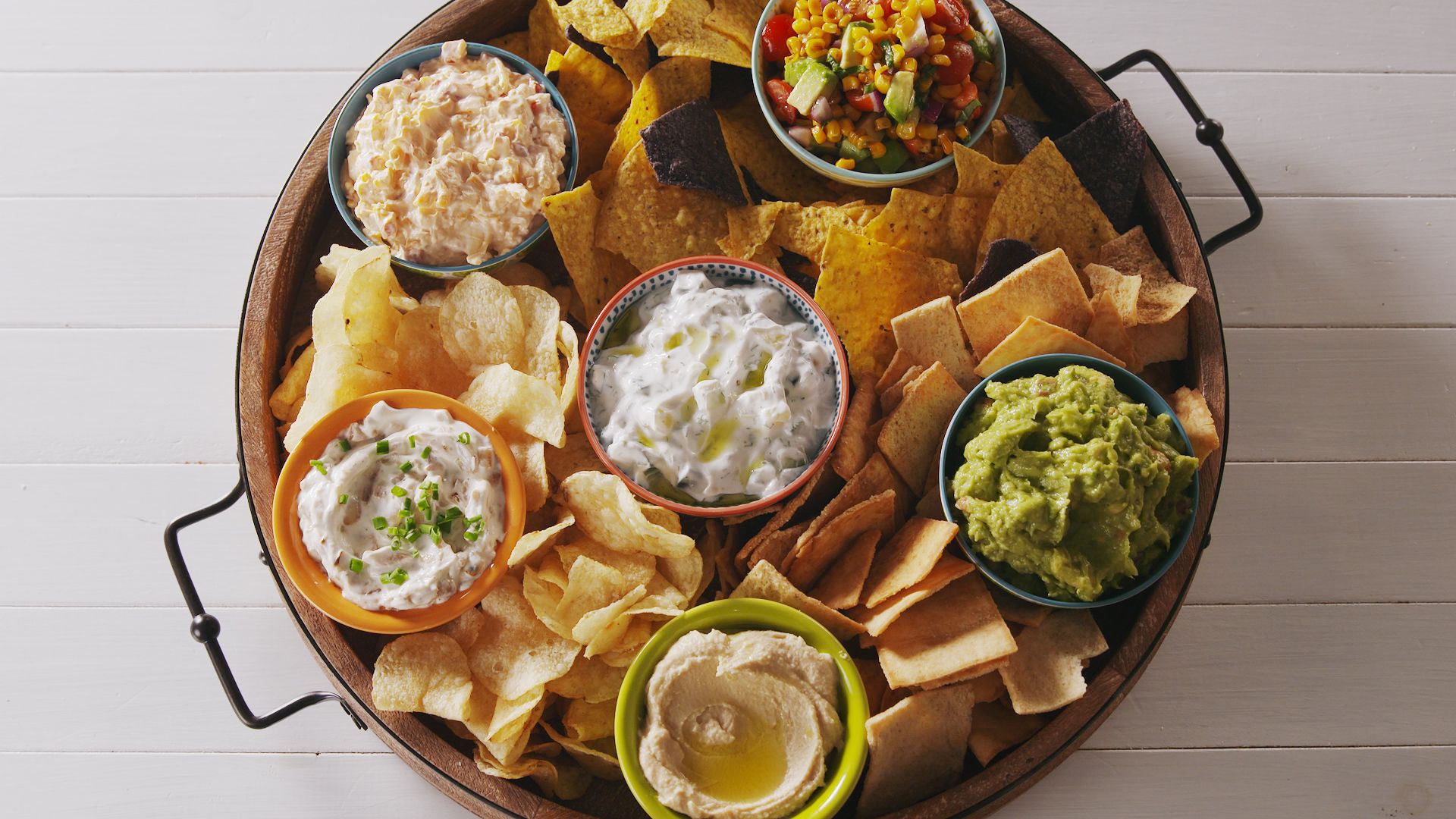 You know what I love almost as much as puppies? Dipping fried carbohydrates into receptacles of liquid or solid flavor. Salsa, guacamole, queso, French onion dip, spinach and artichoke dip, Frito's bean dip, hummus, store-brand seven-layer dip…you name a dip, and I probably enjoy it with chips. Oh, man. I'm telling you. And I love making both. I fry potatoes, I fry tortillas, I make salsa, I make queso, I make whatever. There isn't any part of chips and dip I don't enjoy. Plus, the great combo of chip and dip gave us this fantastic runner in the Mad Men episode "Red in the Face."
National Chia Day
Cha-cha-cha-chia! I know this isn't National Chia Pet Day, but I would guess that approximately 93% of the population born before about 1998 associates chia seeds with Chia Pets. And it's a great lesson. Chia seeds are small but strong, and are good at dealing with neglect, which makes them a lot like a politician's wife. But seriously, chia seeds are in the mint family and are primarily grown in Mexico. They have many culinary uses, including….chia chips! Which you can eat with your favorite dip! Holy crap! It's happening! The National Days are conglomerating!
National Near Miss Day
Hey, so, did y'all know that we almost all died in 1989? Well, not really. But kinda. National Near Miss Day commemorates March 22, 1989 (I don't get that, either), when an asteroid called 4581 Asclepius passed within cosmic inches but really 425,000 miles of Earth. Here's the fun part: that asteroid wasn't even discovered until March 31, 1989, nine days after is gave us a cosmic close shave with the planet becoming a Michael Bay movie. Apparently to people with pocket protectors this was a very big deal, and I feel like because scientists have told us we all could have died in March of '89, maybe we could look at everything since then as borrowed time. C'est la vie and what not. And just for a minute can we talk about Armageddon?. I mean, seriously. Bruce Willis, Ben Affleck, Liv Tyler, Steve Buscemi, Will Patton, Owen Wilson, Peter Stormare, Michael Clarke Duncan, and Billy Bob Thorton? Holy cow, that's a lot of cinematic firepower, and Liv Tyler.
National Tamale Day
Tamales, pound for pound, might just be my favorite food item in the world. I love them. Masa, meat, and heat. Yum. Pair them with some homemade salsa and a little crema…perfection. But tamales are traditionally more of a Christmas thing, so it's a bit odd to me that National Tamale Day would be in March. But I don't care. Any excuse to eat tamales is fine with me. Fun fact about fellow Cosas Totumer Blaze Fyre: although he claims to be a native Texan like me, he does not like tamales, which I think must mean he's from some wasteland like Michigan or California.
National 3D Day
I prefer to live every day in three dimensions, but apparently March 23 is the designated 3D day. I don't even really know what this means, but I just want an excuse to wear those glasses with the one red lens and the one blue lens. The only 3D thing I've ever seen is the SpongeBob SquarePants 4D ride that used to be at Six Flags Over Texas (which was, despite it's name, in 3D). And even then, I only saw that because I was 17 but was (and am) terrified of roller coasters. Whatever the purpose behind the day, I encourage you to live today and every day in three dimensions. A life with depth is better than a life that is shallow. And speaking of shallow, here's a Family Guy joke that incorporates 3D technology with how awful of a human Michael Jackson was.
Have a great National Puppy, Chips and Dip, Chia, Near Miss, Tamale, 3D Day, everyone!