I love Independence Day. It's my favorite holiday. Seriously, it is. Independence Day was also my favorite movie in 1996. That's a true story. But the Fourth is a great holiday for so many reasons. Fireworks and other things that go boom, patriotic clothing, those star-spangled Uncle Sam hats, the Nathan's Famous Hot Dog Eating Contest, watching baseball, listening to Ray Charles's version of "America the Beautiful," the start of a new Truck Month at the local Ford dealership, and, of course, food and beer.
The food is crucial. It's part of the holiday. Normally it's meat cooked on a grill with something fried and a beautifully baked dessert. But there's also sides and dips and all sorts of stuff. In fact, the food on the Fourth varies depending on what kind of event you're attending, but the main thing is that most of them are delicious.
The Best Fourth of July Foods
10. Pop Ice
Everyone has their favorites and everyone hates orange, but I'm a sucker for a good Pop Ice. There's nothing like the mild flavor, extreme sweetness, and risk of tiny cuts around your mouth because you cut the top too unevenly. These are perfect in the afternoon by the pool, or maybe as a snack before (or after) your meal. But be sure to set some of the blue ones in a different part of the freezer where only you can find them.
9. Potato Salad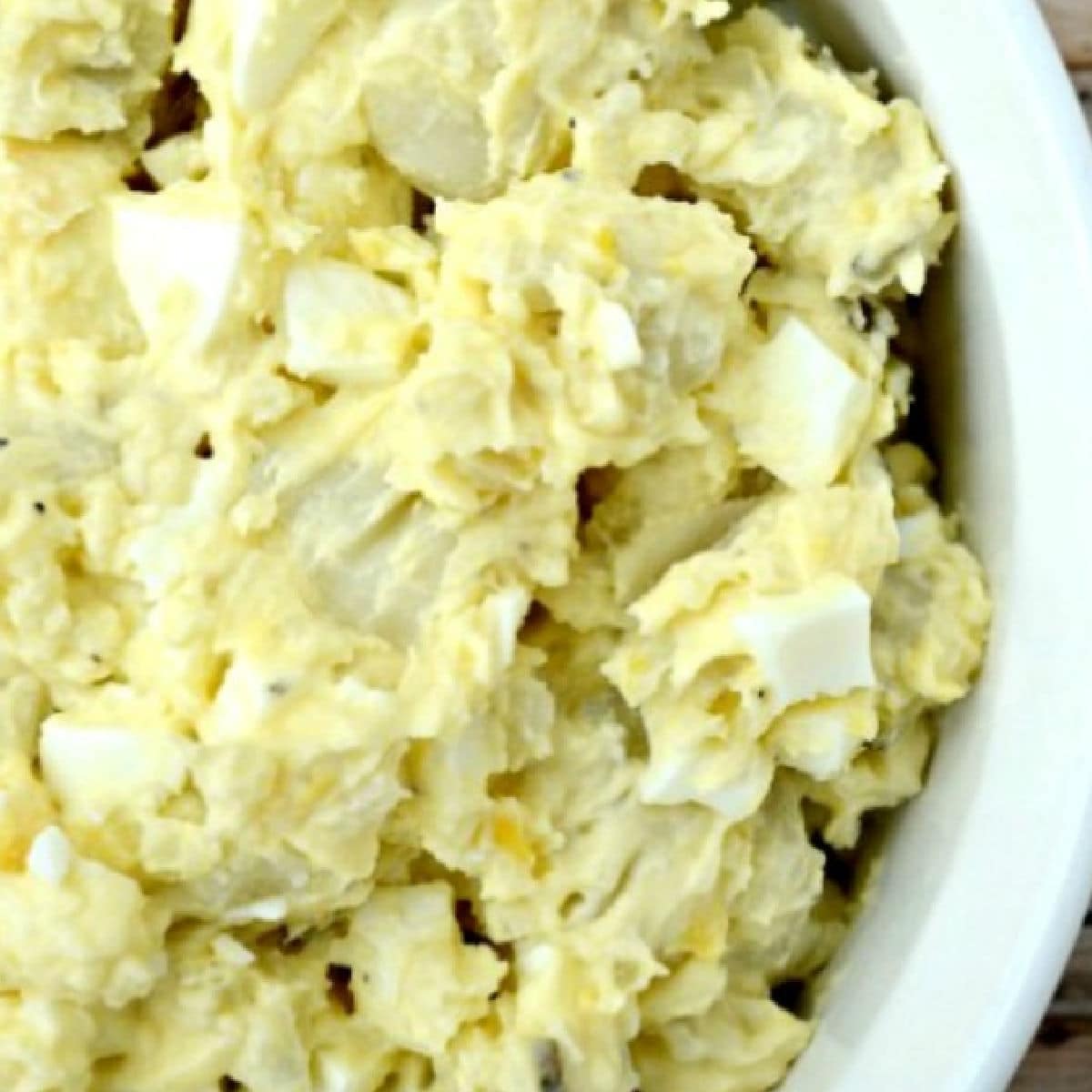 I don't have anything against potato salad per se, but my issue with potato salad is that even when it's really, really good, it's never the best available side. Pasta salad and mac and cheese both kick the crap out of potato salad and it's not even close. The only side potato salad normally beats is coleslaw, but that's because cabbage is nasty and coleslaw is disgusting. Potato salad is so boring that I'm having to add this sentence just to make the picture look a little less pathetic next to such a small paragraph.
8. Hot Dogs
Before we start getting hateful comments, I love hot dogs. I think hot dogs are great for feeding large groups of people or watching baseball. But when compared to the rest of this list, they leave a lot to be desired. For one thing, everyone has their own degree of char they think is perfect. Then there's the ketchup-versus-mustard argument (mustard), the sweet-versus-dill relish argument (dill), the white-or-red onions argument (white), and the argument of whether to do some regional thing like sauerkraut or sport peppers. Either way, there's much better foods to celebrate our independence from Britain.
7. Apple Pie
Another low ranking that will, I fear, cause controversy in the conversations of all 18 people who will read this. Apple pie is great, especially with a scoop of vanilla ice cream and some sprinkled cinnamon on it. But it's difficult to eat outside, they're a pain in the ass to make, and it's likely going to be hot wherever you are and you'd likely prefer something already cold like an ice cream sandwich or something.
6. Chicken Wings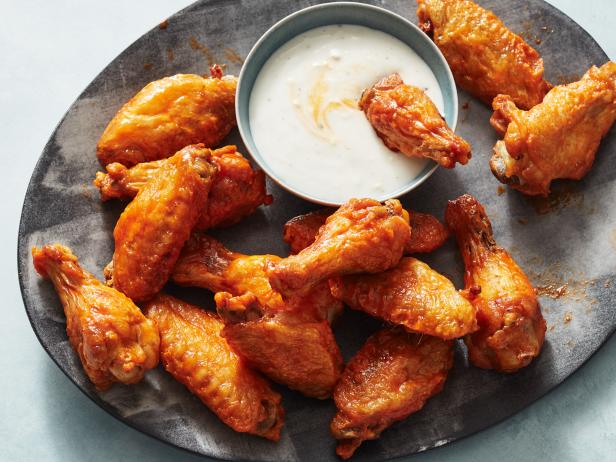 This was something I started to see at more Fourth parties starting around 6 P.C. (pre-Covid). I get it. Wings have the same energy as nachos or sliders in that they just belong at a party. I'm not complaining. I like wings a lot. They would be ranked higher but for two things: 1) I like my wings HOT and if you're making wings for a crowd you'll probably err on the side of mild, which is disappointing; and 2) they are messy as all get out and awkward to eat in front of people. Otherwise, give me a bucket of wings and a moist towelette and I'll see y'all on the fifth.
5. Pasta Salad
A dark horse candidate if ever there was one. Look, I grew up eating the Suddenly Salad boxed pasta salads and I like them just fine. But then I discovered how easy it is to make pasta salad at home, and now I get why some people freakin' love pasta salad. Maybe one day I'll share my recipe, but I'm still tweaking it so it won't be soon. But the point is good pasta salad is tasty and goes well with whatever protein you'll be serving. And it normally has vegetables in it so you can justify that ninth brownie and fourteenth beer and second hot dog and fifteenth beer.
4. Mac and Cheese
This is another one I'll have to share my recipe for sometime. But mac and cheese is just the best. It's so customizable. What type noodles, cheeses, sauces, proteins, and veggies go into your finished product are all up to you. I personally like elbows with cheddar, mozzarella, and gruyere in a roux, mixed with bacon and jalapenos and topped with breadcrumbs to bake. Yum. My stomach rumbled just typing that sentence. It goes with everything, so even if you're copping out and doing sandwiches or something, have some mac and cheese, too.
3. Chips and Dip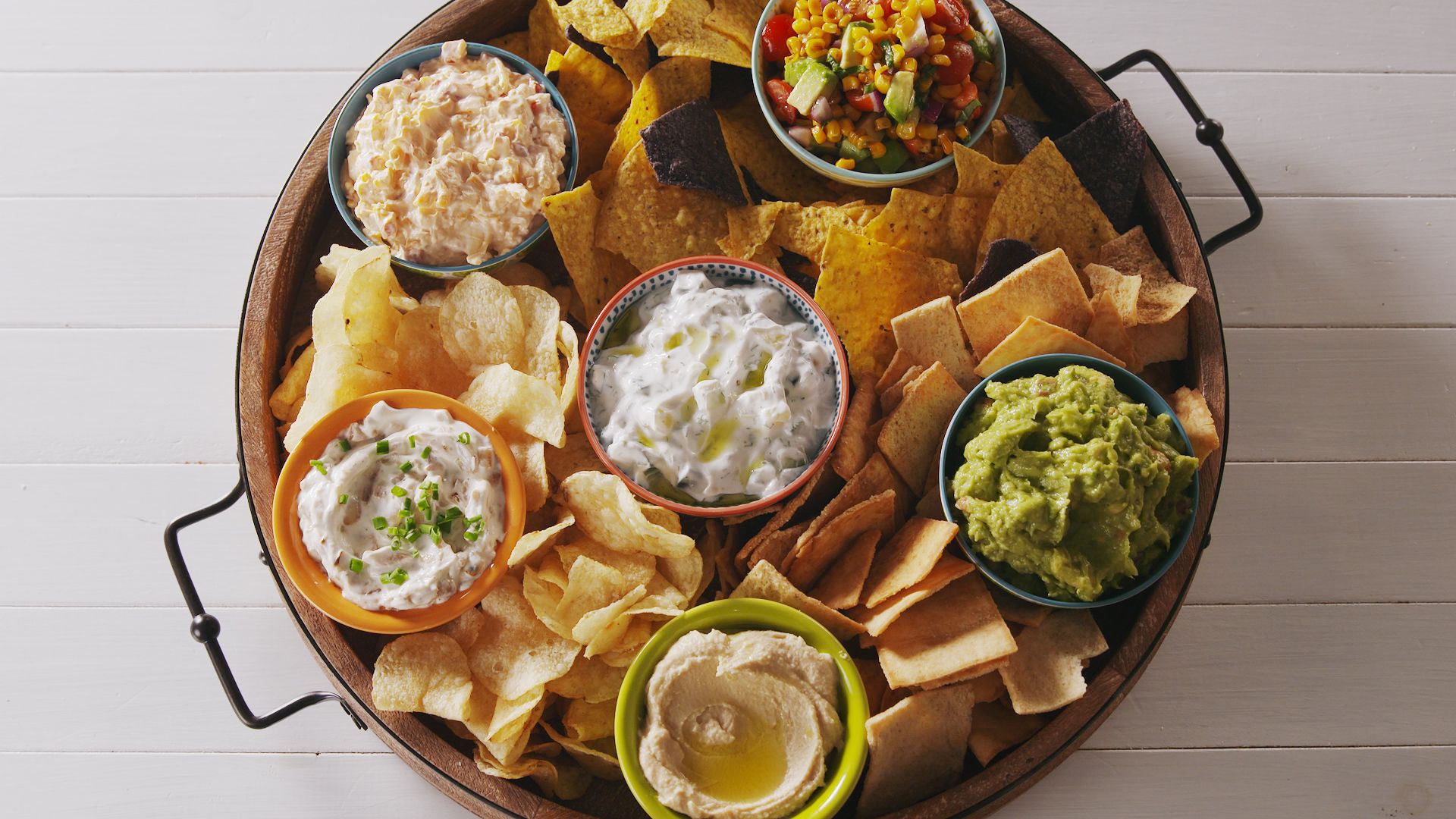 I'll admit this is a very broad thing. But chips and dip are killer in any occasion. Tortilla chips and salsa? Or queso? Or guac? Or 5- or 7- or 9-layer dip? Maybe even just some pico de gallo? Or you could serve potato chips with French onion dip or ranch dip or buffalo chicken dip or whatever. Or how about pita chips and hummus? Or veggie chips and whatever makes those taste less like a shoe box? It doesn't matter. Fried corn or fried potato, plus a rich sauce, equals an express ticket to Tasty Junction, just across the river from Flavortown.
2. Burger
When I hear "American food," I think of a burger and fries. I'm talking about grilled patties, cheese, lettuce, onions, mayo, bacon, maybe even a fried egg, all in a beautiful lightly toasted bun, and served with three thousand napkins. I love burgers. To be honest, I haven't had very many burgers in my life that wouldn't eat again. A diner in Oklahoma City, a run-down Dairy Queen in Floydada, Texas, and a hamburger at the Frankfurt airport, but to be fair I was quite hungover for that one so maybe it wasn't all that bad. There's a reason burgers are a Fourth of July staple, and that's because they're delicious and decidedly American.
1. Barbecue
Big meat cooked low and slow. Brisket, ribs, pork shoulder, whole chicken, venison, buffalo, even fish, I guess, if you're into that. Down here in Texas we are a brisket society, so it's normal to spot brisket at a Fourth of July party or picnic. It needs to be tender almost to the point of melting in your mouth. It's got to have the pink smoke ring. If it needs sauce, something has gone terribly wrong. Preferably served with white bread, pickles, onions, mac and cheese, and a longneck of Lone Star. But seriously, nothing beats cooking a big ol' hunk of meat in the summertime. And nothing says "freedom" like smoking a brisket as we commemorate the signing of the Declaration of Independence.