This coming Friday the Tokyo Olympics will officially commence with the Opening Ceremony. Television coverage will be provided by NBC and its affiliates, and the Opening Ceremony will begin at about 8:00 a.m. Central Time. This is the second time Tokyo will host a summer Olympiad, with the first time being 1964. Interestingly, Tokyo was supposed to host the 1940 Olympics, but those Games were canceled because an Austrian art school dropout decided to try and eradicate an entire race of people.
Because of Covid, there will not be any fans in attendance at the Opening Ceremony or the rest of the Games, with some narrow exceptions for people who are already part of the Games. With that interesting twist, let's look at some prop bets for the Opening Ceremony.
Over/Under Bets
Total On-Air Mentions of the word "Covid" on the NBC Broadcast: 100
Percentage of Athletes Wearing Masks: 30%
National Anthem Notes Missed: 2
Total Footage of the 2016, 2012, and 2008 Opening Ceremonies shown: 4 minutes, 18 seconds
Editor's Note: If they show anything from the 2021 Opening Ceremony, I sincerely hope it's Mr Bean's appearance:
Total United States Flags in Team USA's Procession: 625 (there are 621 participating athletes from the United States)
Total Samurai Swords Included in the Ceremony: 50
Total Nations Whose Processional Uniforms Include a Hat: 73.5 (205 nations are expected to be participating)
Number of bong hits Michael Phelps will take throughout the evening: 31
Money Line Bets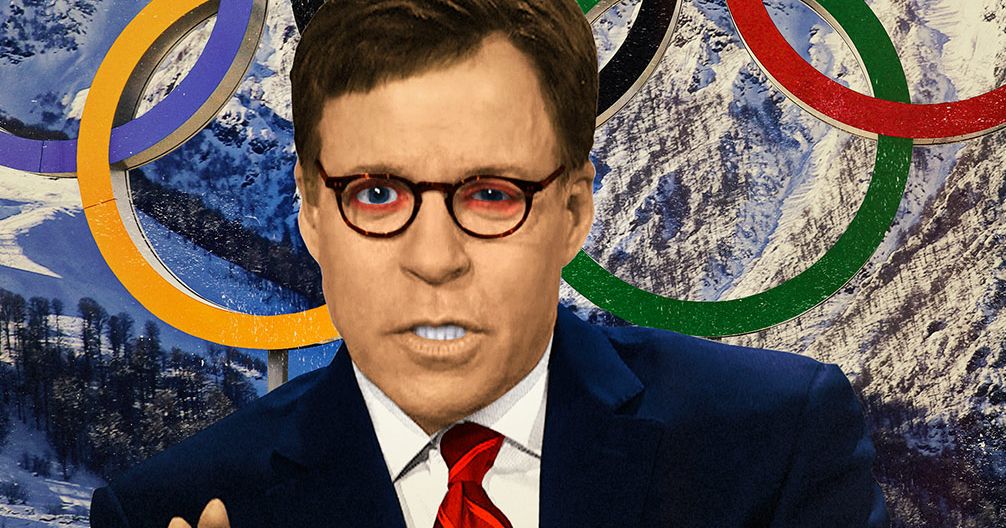 Bob Costas has another weird eye thing: +125
Usain Bolt accidentally sets a world record 100 meter time trying to get back to couch after picking up his Door Dash order: -150
The Ceremony includes pyrotechnics: -200
Any pyrotechnics involved catches a flag or piece of stadium infrastructure on fire: +300
Commentators mention Sha'Carri Richardson: -125
Editor's Note: It is an absolute abomination that a world-class athlete should be denied a spot on the Olympic team over a little weed. This country needs to get with the times, pronto.
In August, it will be leaked that Kim Jong Un, despite North Korea not actually participating in the Olympics this year, told his North Korean subjects that he won 13 gold medals and set a universe record javelin throw at 2,338 meters: -125
The broadcast team will talk about how World War II canceled Tokyo's first opportunity to host an Olympics in 1940 for more than two and a half minutes: +150
A protestor will interrupt the Ceremony: +200
Simone Biles casually does a backflip during the procession: -250