I'm going to keep this post concise because it's Monday and we all have a lot to do.
There's a lot going on that affects the United States right now. Public schools across the country dealing with students, closures, online learning, athletics, and other facets of student and teacher life getting bombarded by Covid-related issues; Hurricane Ida making landfall; Afghanistan; near record inflation; Covid vaccine issues; Covid hospitalization issues; the 9/11 twentieth anniversary fast approaching; media disinformation…the list goes on and on.
Ida
Of course the big news yesterday was Hurricane Ida making landfall near New Orleans, Louisiana. I was in high school when Hurricane Katrina hit New Orleans and completely devastated the Crescent City, and in fact we had several displaced Louisianans enroll at my high school. While the first reports indicate that, compared to Katrina, more people vacated New Orleans before Ida made landfall, the category 4 hurricane still did a lot of damage, with wind gusts at 179 miles per hour in some places. People's homes, businesses, schools, churches, and civic centers have been leveled, and the power grid serving Orleans Parish was knocked offline yesterday leaving over one million people without power. The power grid also controlled the water and sewage system pumps, so those same million-plus people are also having sewage and water issues as well. At some point I have to believe that the Red Cross, FEMA, and other emergency response agencies will get involved and begin helping people. When that time comes I urge you to give a little or help out in some other way. Until then, I request that you pray, meditate, send vibes, or just think positive thoughts directed at our friends in Louisiana. Even if you're not religious (and this is not meant to be a religious post), there's literally no downside in just hoping something good happens, so a sincere wish works.
Afghanistan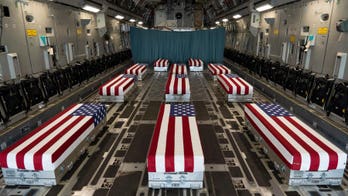 The US missile defense systems thankfully intercepted five rockets aimed at the Kabul airport yesterday. Three days ago, thirteen members of the US military were killed in attacks on the Kabul airport, in addition to over 90 others, most of whom were Afghans seeking to flee Taliban rule. Hundreds of Americans remain in Afghanistan, with the 9/11 twentieth anniversary less than two weeks away. Private mercenaries have gone back into Afghanistan as parts of several rescue missions. And even once all the Americans are finally out of the country, millions of Afghans will remain to live under Taliban rule. There might not be much you can do to help those folks, but I recommend you do whatever you need to do to hope for the best so that as few people as possible are left to suffer at the hands of the Taliban.
Covid
Covid hospitalizations are up, Covid deaths are up from July (though, thankfully, still much lower than the peak numbers in January), and the number of people generally affected by Covid seems to be getting larger and larger. Here in Texas, there is mass confusion at the public school level. Some schools are fully remote, some are partially remote, some are fully in-person. Teachers and students are missing class, parents are having to make arrangements to make sure their kids can learn (which often leaves the parents with a high degree of uncertainty because of other work/civic functions they might have), school sports are being canceled and seniors that might otherwise be looking at athletic scholarships might not be getting the eyes on them they need to make sure their college is taken care of, and officials at the school, school district, and state level are all struggling to get control of the situation. And that's just public elementary and secondary schools in Texas. Colleges and schools in other states have their own issues they are coping with, and in general it's a bad situation. The good news is that there is something you can actually do to help with this one: get vaccinated. About 13.6 million Texans (46% of the population) have been vaccinated, with a further 3 million having received at least one dose. Denmark, which has 71% of its population vaccinated) has lifted all internal Covid restrictions and is more or less back to normal. I think that's a safe figure to shoot for, so if you haven't been vaccinated, I highly encourage you to do it. If you won't get vaccinated, at least wear a mask in public. Or maybe go get tested to see if you have the antibodies.
In Sum
Those are just a few of the issues plaguing this country (and others) right now. I encourage you to pray, or hope, or whatever. Take action when possible, but otherwise hope that help will come to those who need it. Not to get too hippie-dippie here, but like it or not we're all on this planet together, and life is a lot easier when we're all prospering, so wish for prosperity for everyone.