Well, tonight the 2021 NFL season officially begins with the greatest quarterback to ever play the game squaring off with what has to be the most disappointing football team of the past 20+ years. That's right. Perfect specimen Tom Brady will try to make his legend larger by beating the Dallas Cowboys tonight at 7:20 p.m. Central on NBC. I'm no true football expert, but since I live in Dallas and consider myself something of a lapsed Cowboys fan, I figured a preview was an obligation.
Betting Info
Spread: Cowboys +7.5
Moneyline: Cowboys +300, Bucs -400
Over/Under: 52
Unbelievably, Sports Illustrated is reporting that 58% of all people who have bet on this game have taken the points and put money on the Cows. Maybe it's just because I can remember how fun it was watching Troy Aikman, Emmett Smith, and Michael Irvin play in the 1990s, but I don't think I would put any money at all on the Cowboys these days. Between inconsistency, bad luck, overhype, and lack of general luster, I think the safest way to win money on the Cowboys is to do what an investor might call a "short sell" and bet against them.
Look, I can't not like the Cowboys. I grew up here and even though I have tried several times to completely walk away from the NFL, echoes of my dad talking about Roger Staubach, Randy White, Too-Tall Jones, Hollywood Henderson, Tony Dorsett, Drew Pearson, Calvin Hill, Charlie Waters, Cliff Harris, and Billy Joe DuPree just keep reeling me back in. I don't know what it is. I just…can't quit watching and even rooting for the Cows.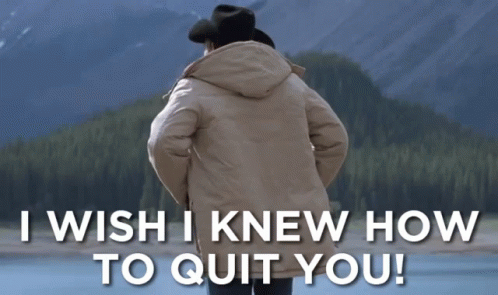 Please hold all jokes involving the Dallas Cowboys and the fact that this gif came from Brokeback Mountain. We all know the jokes you want to make, and they're not funny. That's not me talking as a Cowboys fan or an LGBTQ+ ally; it's me talking as someone who tells and hears a lot of jokes.
The point is that no matter what I do, I just keep coming back to the Cowboys. No, I wouldn't put money on them winning this game, even with the points. And no, I don't say "we dem Boyz" or have any sincere belief that the Cowboys will be anything other than a disappointing 8-9 (and probably make the playoffs because the NFC is horrible). And no, I don't and never have referred to myself as a Romosexual. And no, I don't believe that Jerry Jones is good for the team or that Mike McCarthy will finally be the guy who knows how to deal with Jerry or that the Cowboys deserve any sort of success. But I do, almost against my own will, hope for those things to be true.
The bottom line is that if a team has Tom Brady, they are going to be in a position to win a football game. Add to that the sure hands of Texas A&M's own Mike Evans, the quick feet of Leonard Fournette, the three functioning brain cells of Rob Gronkowski, and a veteran defense, and you've got yourself a pretty good team. The Bucs did pretty well last year, right? I mean, Tom Brady did catch Covid after the season, but he caught it at a Super Bowl parade, so I feel like that means the Bucs had a good season.
How'd the Cows do last year, you ask? Great question. The answer is: poorly.
Dallas Cowboys/Tampa Bay Buccaneers Prop Bets
***I am not a statistician or sports journalist or anyone even remotely qualified to create prop bets. These are just ideas I had that sounded like they would be fun to place at a bar with your buddies.
Over/Under Bets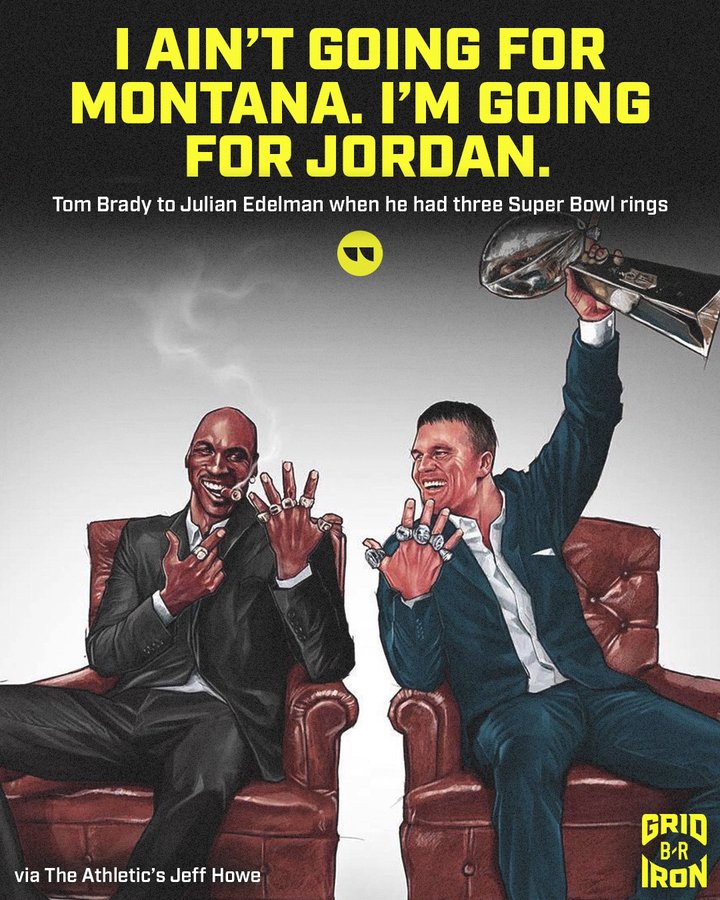 Number of Times the NBC Broadcasters say "Super Bowl Champions" when referring to the Tampa Bay Buccaneers as a team: 20
Number of Times the NBC Broadcasters say "Super Bowl Champion" when referring to Tom Brady individually: 35
Dak Prescott Completions Prior to First Interception: 8
Total Extra Points Missed: 1.5
Number of Times the NBC Broadcasters Mention Tom Brady's Michael Jordan comparison (photo credit: Bleacher Report): 10
Number of Cowboys Jerseys in the Stands: 3,500
Total Uses of the Word "Covid" for the Entire Broadcast: 135
Livestock Killed to Make Footballs: 8
Images of the Stanley Cup Champion Tampa Bay Lightning: 0
Sum of All Jersey Numbers Worn by All Players who Play At Least One Play in the Game: 3,211
Moneyline Bets
Tom Brady Continues to Live an Absolutely Perfect Life: -500
Ezekiel Elliott Accidentally Eats Actual Cereal After Gaining a First Down: +150
Jerry Jones is an Asshole: -10,000,000,000
"Florida Man" Streaks: -150
"Florida Man's" buttcheeks are seen on national television: +325 (those camera operators are too quick)
Cowboys Fans Take the Inevitable Loss in Stride and Don't Start Making Outlandish Claims that a Super Bowl win is Assured: +500
A Field Goal of Less than 20 Yards is Missed: +450
Pit Bull is There for Some Reason: -125
Lebron James Somehow Manages to Make this Game about Himself: -250
A Punter Scores a Touchdown: +600
Final Thoughts
Once again I find myself rooting for the Cows. I don't think they'll win. The logical part of my brain tells me they won't win and that this will be just another season in which optimism quickly begins to look like foolishness. If I were putting money on the game, I would put it on Tampa, even giving up the points. But I do think it will be entertaining. Tom Brady is always fun to watch, and when Dak/Zeke and co. are playing well it is really fun to watch.
Here's the main thing I'm looking forward to: drinking beer and not thinking about work. As long as this game allows me to do that, I'll consider it worth the watch.