Holy crap, y'all. Can you believe it? Can you believe it's October? I had to check my calendar twice because it seems like just yesterday I was putting Christmas decorations back in the attic.
But when you really stop to think about the year, it's also kind of amazing that it's only October. Right? No? Okay, well let's talk about it a bit, shall we?
2021
What a year it's been. There was a riot at the Capitol, Joe Biden was inaugurated as president, and a bunch of Reddit trolls artificially inflated the price of Game Stop stock. And that was just January. Other January events included Kanye and Kim Kardashian announcing their divorce, Elon Must briefly becoming the richest person on Earth, President Trump's second impeachment trial, and various European countries going in and out of lockdowns as Covid vaccines began to become more available.
February was especially impactful for those of us here in Texas because a record-breaking winter storm system/cold front managed to hit the entire state. Texas is the largest state in the contiguous United States (although admittedly diminutive when compared to Alaska) and the whole thing had a layer of snow on it. Of course, government incompetence, a lack of knowledge about how cold weather works, and structures not built to withstand sustained cold led to death and destruction throughout the Lone Star State, and because there are ongoing repercussions (lawsuits, maintenance, construction, government investigations, etc.), it feels simultaneously like it happened yesterday and five or six years ago.
March through August seems to move fast. Right? I mean, can you remember anything off the top of your head that happened in those months? I can't. I got vaccinated in April, played in a golf tournament in June, and made some delicious food on July 4, but other than that I don't know that I could tell you when any given event happened. September moves fast, too, but then again it always seems like the current month moves fast, doesn't it?
But then again, really think about it. Doesn't July seem like a lifetime ago, even though it was barely over two months ago? And doesn't it feel like May 2021 happened in November 2020 or so? Like, I can't really tell you much about what happened, and I know it's felt like a blink when you don't consider it much, but when you really think about it it feels like this year has lasted way longer than nine months and change.
So that's it, then, huh? These past couple years have been so bizarre that it simultaneously feels like there's not way it could be October yet and there's also no way it could only just now be October. I'm sure Covid and the various uncertainties therewith have made it a little more difficult to perceive time, but it also may just be I'm getting older and have had an eventful couple of years notwithstanding Covid so everything feels like a blur and frozen in time, all at once.
2022
October 1, 2021 seems like a perfect time to make some predictions of what will happen by October 1, 2022, so here we go:
November 2021: Vice President Kamala Harris will give a Thanksgiving Day statement on reaching critical mass with vaccines.
December 2021: It will eventually be revealed that this was the worst Christmas season, financially, for brick-and-mortar stores, ever.
January 2022: Alabama will win the NCAA football national championship game.
February 2022: The Winter Olympics in Beijing will be remembered as the Olympics during which 50% of the snow was actually just condensed smog.
March 2022: The first commercial flight since 2020 on which passengers are not required to wear facemasks will happen, and it will be disappointingly be a Southwest flight from Tulsa to Des Moines, so no one will care.
April 2022: Luka Doncic will score 70+ points in an NBA basketball game.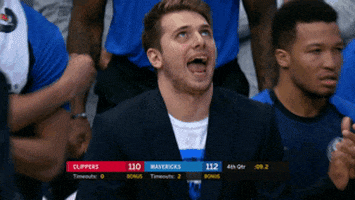 May 2022: There will be a national tequila shortage as the nation makes up for two consecutive years of underwhelming Cinco de Mayo celebrations.
June 2022: Fathers' Day will be rebranded in Portland as "Non-Mother Parent Day" in an effort to become America's most absurd city.
July 2022: No one will have actually seen a Texas Rangers baseball game on TV all season because the team is bad, but also because Bally Sports is the worst.
August 2022: A nationwide teacher shortage will be revealed when all public schools in the United States are back to 100% in-person classes.
September 2022: I will share this article on Cosas Totum and see how accurate I was in my predictions; results will be disappointing.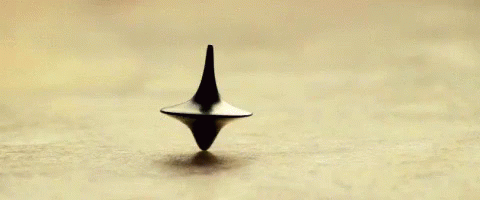 Happy Friday, happy October, and have an awesome weekend, everyone.