Before we really get started, I want to make it clear that I'm talking about in general, not any specific event (with a couple of exceptions (see below)). In other words, I'm not saying "hey, go see So-and-So in concert at the Venue on the Date," I just mean in general. Go ahead, keep reading, and you'll see what I mean.
But why even have this list? Because October in Texas is a weird month. For most of us, it means that we will probably get about a week's worth of perfect, temperate weather at some point. This is huge because that normally happens for about a week in October, a week or so in November, and maybe like two weeks in March/April. I'm not complaining about the weather here. I'll gladly put up with 105° July days if it means I don't have to deal with -12°, snowy January days. But the weather is rarely that Southern California perfect that is great for anything.
In addition to the weird weather, there's just a lot going on in the buildup to fall. So here are the things you can do to enjoy it while you can.
1. Go to the Fair
The State Fair of Texas comes to Dallas every year from the last weekend in September to the middle of October. It features rides, carnival games, fried food, beer, car shows, concerts, and two big football games: Prairie View A&M vs. Grambling State, and Texas vs. Oklahoma. I would advise against going during those games because the fairgrounds just get sooooo crowded, but if you're going to the games it's a lot of fun. If you can go during the week, do it because it's much less crowded and you won't have to wait in line for 20 minutes for a Fletcher's Corny Dog. I'm normally not a huge advocate for the Fair, but it didn't happen last year for Covid reasons and I weirdly missed it. Maybe I'm just getting more sentimental in my old age, but either way it would be worth going this year.
2. Play Golf
As I mentioned, there will likely be seven or so days of absolutely perfect weather this month, so get out there and play before it gets too rainy and cold. There are thousands of great golf courses across the state, and especially if you're in a major metropolitan area. Even the municipal courses here in Dallas are pretty nice. But because this will likely be the last month during which you can play with absolutely ideal weather, I'd shell out the extra $50.00 or so to play somewhere nice and save the diminished green fees of public courses for the cold weather days.
3. Watch Football
The Texas A&M Aggies have games against Mississippi State, Alabama (gulp), Missouri, and South Carolina this month, and they'll likely go 3-1 or 2-2 in those games. No matter what, Alabama games are always fun to watch because Nick Saban can find new and creative ways to beat anyone, and I'm convinced he's still pissed about getting shown up by Johnny Manziel in 2021. The Texas Longhorns have games against TCU, Oklahoma, Oklahoma State, and Baylor this month, the last three of which are ranked 6, 19, and 21, respectively, so there should be some good football. The Cowboys have four games in October, and the Texans have five. The Cowboys might actually be fun to watch, but the Texans are terrible. Regardless of what you're into, there's plenty of football to be watched.
4. Go to an Arboretum/Public Garden
The old saying tells us that everything's bigger in Texas, and there's no exception when it comes to gardens. I grew up in a horticulture-centric household, so maybe this is just some latent agricultural curiosity for me, but I really enjoy going to the Dallas Arboretum and the public gardens in cities like Fort Worth, Houston, San Antonio, and even Lubbock. These gardens normally get really into the fall spirit, so you might get to do a hay maze or see 1,000,000 pumpkins or something like that. Most of them also let you bring your own drinks with you, so my pro tip is to run by Sonic and get a huge drink, drink about 1/3 of it, then fill 'er back up with the spirit of your choice. I'm a limeade and gin person, myself, but my wife likes strawberry limeades with vodka. Whatever you're drinking, gardens are great places to drink outside.
5. Wear Every Item of Clothing You Own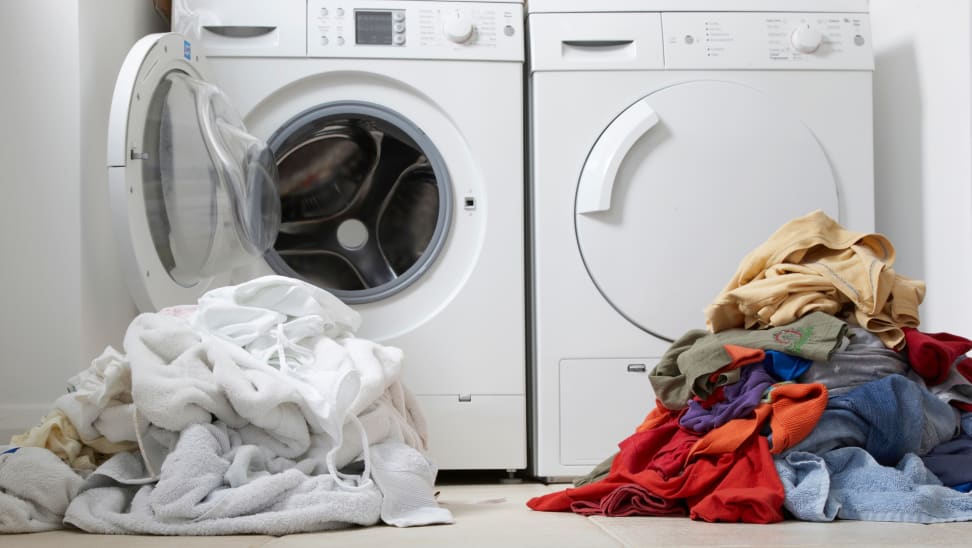 I've already mentioned how fickle the weather is in October in Texas. Wherever you live you will likely see some days with highs in the 90s, and other with highs in the 50s or 60s. This means you'll get to wear shorts and tanks one day, and jeans and a sweater the next. It makes it difficult for people like me who tend to put all of their cold weather crap away in March or so because I have this weird transitional period where my closet looks equal parts beach house and ski lodge. But whatever, I'm a big fan of the jeans-and-hoodie look, so I'll live. This quirk does make it easier to go through your stuff though, and that's a great segue to…
6. Do Something Charitable
One great way to feel accomplished and do something charitable is to donate clothes you no longer wear. The weird transition period between appropriate closets means you can filter through your summer clothes as you get ready to put them away for the winter and filter through your winter clothes as you get ready to put them in your closet for the winter. No matter the year I always seem to end up with a couple of trash bags full of otherwise good clothes that either don't fit or that for one reason or another I just don't like. I like to donate those close to Helping Hands in my hometown of Rockwall, but really any clothes donation place will work. But the point is you should do something nice this month. Even if you don't donate clothes you can find some sort of volunteer work, donation center, or other nonprofit to help out.
7. See a Concert
If you're wondering whether there's a pattern related to the weather, you're right. October is a great month to see a concert because the weather is likely to be pretty nice outside, which means the outdoor venues will be comfortable. I don't mind sitting outside in 100° weather to see a great show, but obviously I would prefer to be outside in 75° weather seeing a great show, and October offers us that opportunity. I'm actually going to see the Dead & Co. on October 14 at an outdoor venue, so I suppose I'll report back on how pleasant seeing a concert in October actually was.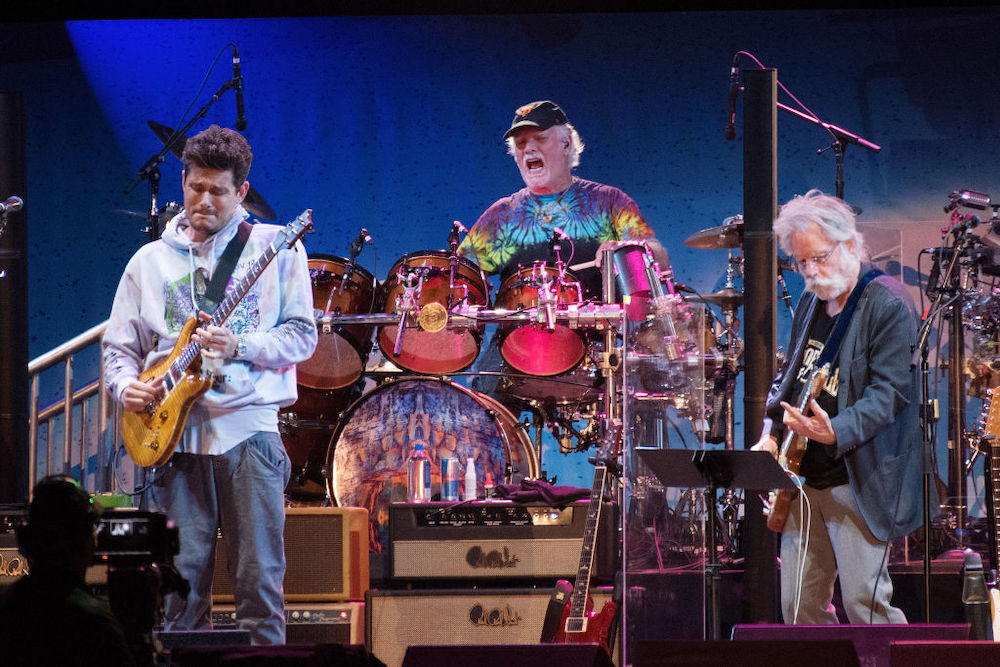 8. Austin City Limits
Okay, so this is kind of cheating because I already said go to a concert, but anyone who's ever been to ACL will tell you its much, much more than a concert. Technically the festival opened yesterday, but fret not because it now runs two weekends so you could still go today, tomorrow, or next weekend. Next weekend would be nice because the Longhorns will be in Dallas playing the Sooners so Austin will be slightly less crowded than it could be. Look, tickets are expensive and if you don't already have arrangements you're going to have a tough time finding lodging, but ACL is something I think everyone should do at least once. I've been a couple times, and at the very least you end up seeing some great music and doing some world-class people watching.
9. Hunt
Rifle season for deer doesn't generally start until November, but October allows some bow hunting and muzzle-loading gun hunting, so if you want to feel like an Apache warrior or a Continental Army soldier, hunt in October. I'm not a big hunter, but I do love venison so I will occasionally still go, although I think it gets pretty boring. Dove season is also in full swing, although the pickins may be slim because the season started in early September. Javelina season is going on right now, so if you want to go shoot one of those bad boys, now's your chance.
10. Perfect Your Chili
Oh, baby. This is what October is all about. Get that chili recipe tweaked and perfected until you can serve it up on a really cold weekend in November, December, or January. Chili is the state dish of Texas and if your "chili" has beans in it, I have bad news for you: it ain't chili. Take your bean stew to some lesser state like Oklahoma if you wanna serve that crap. Texas chili is normally beef, pork, venison, or some combination thereof. It should be spicy and complex, and should hold up served on its own or in the form of a Frito pie or chili potato. Maybe later this year I'll post my recipe. Acceptable garnishes include sour cream, cheese, jalapenos, and cilantro, though the jalapenos and cilantro should also be part of your base recipe. I like a thicker chili, but some people like it a bit soupier. Basically as long as it has animal and doesn't have beans, it should be good. There's nothing more Texan than dealing with cooler weather with chili, and now is the time to get your recipe right.