If you're from Texas you know that every year there are at least a couple of fake falls before the real one hits. You know what I'm talking about. Colder, crisper air, temperatures in the low-70s, leaves turning and falling from the oaks, and maybe even a couple of rainy days. It's enough to make anyone break out the slow cooker for some chili or chicken soup. But then a few days later the high is 92°, the wind is from the south, and you need some Gatorade and a shower on the walk from your car to your front door.
These Fake Falls are also called False Falls, Punk'd-in Spice, Off-brand Autumn, and Fall Fail. But they always eventually give way to summer weather, and Texans are left wondering when they can finally take their hoodies out of storage.
Fake Falls '21
In Dallas we have already had two Fake Falls this year. We had one at the end of September that everyone knew was a Fake Fall because the autumnal cooling never actually starts in September. Hell, most September Fake Falls only last long enough for one afternoon where a long-sleeve t-shirt and jeans is comfortable.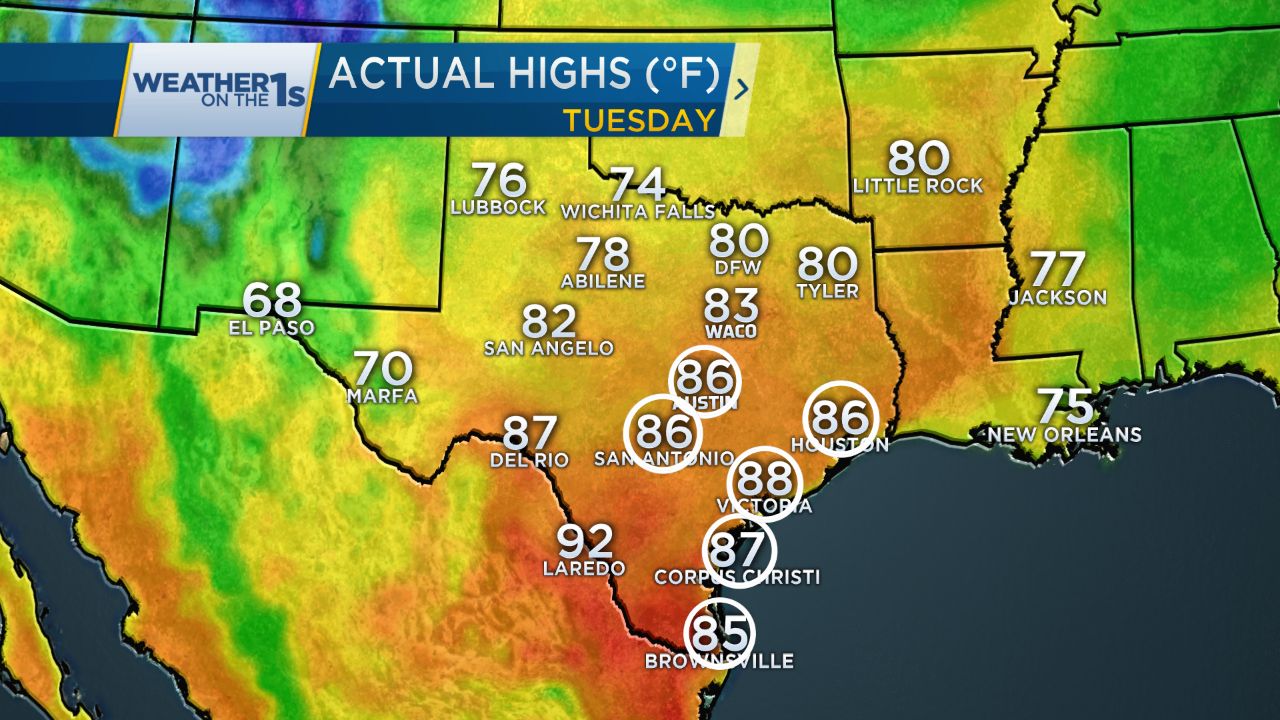 We had another one a couple of weeks ago, and seasoned Texans like myself knew that one was Fake Fall, too. A general rule is if the NBA season hasn't started yet, then that cool weather is a Fake Fall. I didn't even bother taking my Crockpot out of the pantry. I did, however, get to wear a hoodie, so I suppose that was a nice change. That said, the leaves on the red oak in my front yard are still mostly green and still mostly on the tree, so it was always destined to be a Fake Fall.
But then yesterday a cold front blew in, and it seems legit. There were thunderstorms, pressure changes, and this morning the low was in the 40s. That seems like real fall.
The Joys of Fall
About three weeks ago the great Blaze Fyre wrote about the best three-month stretches of the year. I happen to agree with his conclusion (March–May), but my second place finish would be October–December.
Fall is a great stretch here in Texas. Unlike more northern states, early fall in Texas is a time of mild weather in which a person can generally wear jeans and literally any top and be comfortable. T-shirts, hoodies, parkas, Oxfords, whatever. It doesn't matter. The temperatures will be in the high-60s or low-70s and everything is cool. The leaves begin to fall, the mornings get a little crisper, and the smell of a cookout on gameday drifts a little farther in the cooler air.
Mid-fall normally hits around Thanksgiving and is when we start to get bare trees and high temperatures in the 50s. Mid-fall doesn't last very long, but it is normally when folks start stocking up on supplies needed for chili, soup, sausage balls (recipe forthcoming, but here's a link in case you're unfamiliar), pumpkin and apple pies, hearty breads, and green bean casserole. Mid-fall is normally about a week, maybe two in a cooler year.
Then real fall hits from the first part of December until December 21, the first official day of winter. The leaves that persisted this long finally yield to Mother Nature. Leaving home without an overcoat of some sort is a bad idea. Grey skies and dry weather are the norm, and the yards that maintained such brilliant greens even in the droughts of summer turn the pale gold of plant-based death. Those days are when you really can get into it. Drinking dark beer, consuming whole pots of decaf in the afternoon, putting your summer clothes in boxes and back in the attic, and making sure you have your Christmas shopping finished.
Winters are mild in Texas (excepting parts of the panhandle annually and literally every part of the Lone Star State last February). Touch football and hanging out outside are doable. But that lead in to winter is a great thing. Plenty of good sports on the tube, great food, Oktoberfest beers, jeans-and-light-sweatshirts, and, of course, plenty of good Texas chili.
It's Here?
The weather these past couple days, along with the ten-day forecast, would suggest that yes, real fall is finally upon us. I think I'll hedge my bets and wait a week or two before putting all my shorts in storage, but I do believe real fall is here.
Please join me in a solemn dirge for summer and the Fake Falls, as well as a toast and bienvenidos to real fall.