Remember eight days ago when the Cowboys played terribly and got spanked by the Denver Broncos? And remember there was a lot of panic? And remember how we tried to get the message out that that loss to the Broncos was a one-off example of a good team having a very bad game? Well, it turns out that's all it was.
Are the Cowboys . . . Great?
I think in sports one of the telltale signs of a great team is how they handle a bad game. The Cowboys, despite pedestrian records, have had some good teams in the past twenty years, but they have never had a great team. Well, maybe that 2014 team that lost to the Green Bay Packers in the playoff game with the Dez Bryant non-catch. But really most of the good teams were good, not great.
But this team this year has something else going on. They played like crap last week by an average-to-bad Denver Broncos team but came out in a big way this week and beat an admittedly so-so Atlanta Falcons team. And that speaks volumes about the culture within the Cowboys ranks this year. Do you think a Jason Garrett team could have done that? Absolutely not. I know that some people have had some meritorious doubts about Mike McCarthy, but I don't think there's any way anyone could think he is a worse coach than Jason Garrett or Wade Phillips.
It just feels good, doesn't it? As a fan there is something so satisfying about seeing your team bounce back so emphatically after playing bad and losing to a bad team. I mean, in an ideal world the Cowboys don't lose to a bad team, but then again what great team hasn't dropped the ball (no pun intended) at least once?
But are the Cowboys a great team? They certainly looked like one yesterday. Yesterday the Cowboys looked like a team that could win a Super Bowl. Or at least get to one. And before you huff and think I'm overreacting, I want to clarify that I'm not saying the Cowboys are going to the Super Bowl or that anything less than a Super Bowl will be a disappointment. I think that once playoffs begin all bets are off, and in fact I firmly believe that playoff reset is one of the beautiful aspects of sports in general. But what I am saying is that, based on the way came back from a bad loss to get a good win, it would not be surprising if the Cowboys got to the Super Bowl.
New Culture
Every sports fan has rooted for a bad team at some point. If you're a fan of any team for long enough, you'll join the team on their "rebuilding" process and end up rooting for a very bad team for at least a couple of seasons. Then things progress a bit and the team is no longer rebuilding but they're not really that good yet. It has felt like that's the stage the Cowboys have been in since about 1997 or so.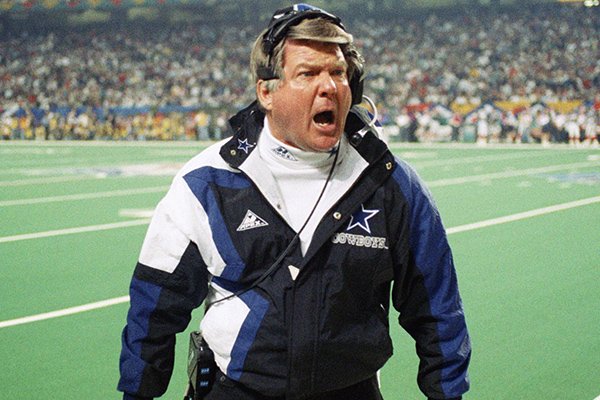 And one thing about rooting for bad teams is this prophetic magic that occurs when you watch your bad team play another bad team, then watch two good teams play. I'll give you an example. In September the Texas Rangers had a four-game series against the Baltimore Orioles, which was split at two wins each. The Orioles were the only team in the American League with a record worse than the Texas Rangers, so it was literally the two worst teams in the league playing each other. And the play was bad.
But on Sunday, September 26, 2021, the Sunday Night Baseball game was Yankees/Red Sox, both of which were good teams. So after I listened to the last of the Rangers game (because Bally Sports is terrible), I watched the Yankees and Red Sox and it was like watching a completely different level of baseball. It was like watching your nephew's first ever kid-pitch baseball game then watching a good high school summer baseball game right after. You only enjoy the first one if you know someone on the team, but the second one is so good that it's enjoyable to watch even when you don't have a dog in the fight.
But that's part of rooting for bad teams and underachieving teams, and that's what it has felt like as a Cowboys fan for years now. You watch the Cowboys play then you see the New England Patriots or the Kansas City Chiefs or the Tampa Bay Buccaneers or the 2011 Green Bay Packers play and you think "wow, there's no way the Cowboys could hang with that team in a big game." But when I watched the Cowboys yesterday I didn't have that thought for the first time in a long time. Yesterday I thought "wow, the Cowboys look like they could beat anyone right now."
That's a culture change. Ultimately that's what matters, I think, in professional sports. Good teams with great players will lose if the culture on the team isn't right. Look at the current Los Angeles Lakers, for example. Lebron James, Anthony Davis, Russell Westbrook, and Carmelo Anthony on the team and they look very, very average. There is something off about the culture in LA.
Culture is funny because it is an amalgamation of energies from different facets of an organization. The executives, the coaching staff, the medical staff, the players, the fans, even the media people who work for the team can affect culture. And culture is fleeting. In the past forty years or so I can only think of two head coaches who really understood culture: Bill Belichick and Phil Jackson. Phil Jackson is so good he managed to elevate the Bulls and Lakers organizations to the highest possible tiers of basketball. And yeah, he had Michael Jordan and Kobe Bryant, but curbing personalities and skillsets like that takes the right guidance from a coach.
Maybe the Cowboys finally have the culture they need to succeed. Again, bouncing back from bad loss to the Broncos is huge. I think this might be the first Cowboys team since the Jimmy Johnson days that could have done that, and Jimmy won the Super Bowl. Maybe Mike McCarthy understands culture, or maybe the players, coaches, and executives have finally begun trusting each other, or maybe it's all a fluke and my opinions will come back to haunt me. But whatever the reason, the Cowboys finally look like a team that can stand toe-to-toe with any team in the NFL and have a good chance to win.
But I think I'll save my gambling money until playoffs start.