Oh, man. Welcome to the most productive day of the rest of the year. Seriously. Between Thanksgiving and Christmas, today is the most productive you're going to be until 2022, because the holidays are upon us. Well, for office workers, anyway.
Yes, the irreplaceable, essential, and downright heroic workers who keep Amazon, FedEx, UPS, Target, Walmart, and even the United States Postal Service [insert Jerry Seinfeld rolling his eyes] are just getting started. But for those of us who do not work in environments like that, this is about it. From now until the first workday of 2022, every day will feel like a Friday, except for the weekends, which will have their normal feel.
With that in mind, I figured I would keep this short that way y'all can get back to being productive while it's still possible.
Happy Holidays and Season's Beatings
Next week the holidays really kick off, and every work task will feel urgent. But it won't actually be all that urgent. Really the urgency comes from figuring out if you can wear sweatpants to Thanksgiving so when you overeat the discomfort is curbed. The problem is you're thinking about stretchy pants while your boss or underling come to you with questions. It just feels urgent, but it isn't really that urgent.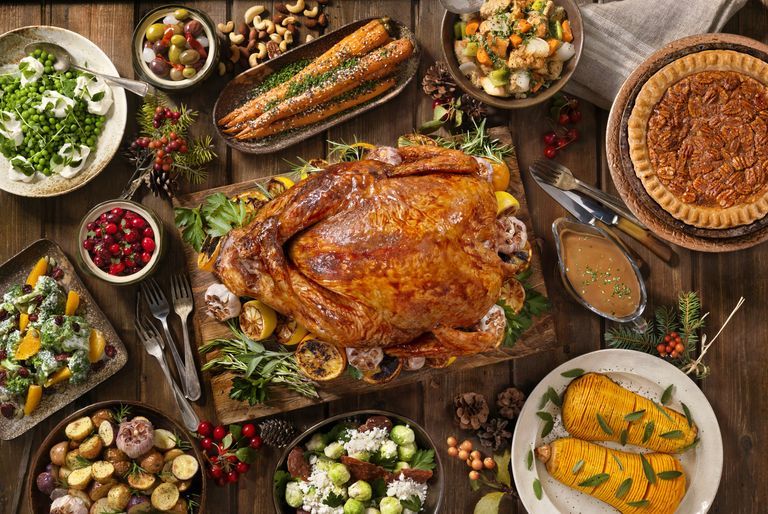 Then after that you have to spend a week asking everyone about Thanksgiving. "How was Thanksgiving?" "Did you go out of town for Thanksgiving?" "Did y'all do turkey or go for something else for Thanksgiving?" "Family in Minnesota and it snowed eight inches while you where there? That's wild!" "can you believe it's already almost Christmas?" That's all you do the week after Thanksgiving. You work and you talk to people about work, but every task takes longer because you have to talk about the holidays. You feel busy, but you're not actually busy.
Then the week after that the Christmas questions begin. "Y'all goin' anywhere for Christmas?" "Are your folks coming in for Christmas?" "Didja get all your Christmas shopping done yet?" "Are your lights up yet?" "Is your tree up yet?" "Will you be at Christmas Eve mass?" "Are you going to the Christmas service over at First Baptist?" "Oh, I'm sorry. Well, do you have any plans for Hanukkah?" "Have you had a peppermint latte at Starbucks?" "Do you listen to much Christmas music?" You get the idea. Holidays, man.
These interactions just eat into your day. Plus, people start going on vacation so you don't have all the information you need to do your job as efficiently as normal. And the closer we get to Christmas, the more every day starts to feel like 4:00 p.m. Friday afternoon. The whole month has the same energy as when you're telling yourself "I should just cut out now and beat the traffic."
And to make matters even less productive there's the parties. Every organization has a Christmas party. Your office, your spouse's office, your church, the Freemasons, and whatever other clubs and groups you belong to. A few years ago I saw a Crossfit group having a Christmas party. How awful would that be? "Merry Christmas! Here's a Clif Bar and sugar free bar that tastes like a Snickers that's been breathed on by a dog." Not that I've ever been accused of looking like I do Crossfit, but seriously, the thought of having to have a Christmas party with a bunch of Crossfitters is…unpleasant. Or, more unpleasant than actually doing Crossfit anyway.
Those parties all take time, and if you're on the organizing committee you have to take even more time away from work to fulfill those duties.
Look, I'm not Scrooge. I like the holiday season. I love drinking coffee even more when it's cold outside. I like that you can hear Dean Martin and Frank Sinatra on the pop stations that play Christmas classics. I like the food and seeing family and giving gifts and wearing hoodies and watching college football and having fires in the backyard and all of that. I'm not knocking the holidays.
All I am saying is that this is a tough time of year for those of us who get annoyed when their days aren't as productive as they would in a different part of the year. And that's okay. It's good to slow down a bit, even if it's basically as a hostage to the holidays.
So please enjoy today. Get stuff done and try to not get too frustrated when people don't return your calls or you have to tell people how your flight back from Des Moines got canceled because of snow three thousand times. It's okay. At the end of the day just get home, have a nice warming drink (bourbon, maybe with decaf tea and a cinnamon stick if you're feeling festive), and let the dulcet tones of Michael Bublé take you away.
Oh, and don't forget to be super thankful for the people delivering packages. Seriously, man. If you find someone who works at an Amazon warehouse or drives a UPS truck or whatever, please buy them a drink and thank them for the incredible service they do for this country.