The Bulldogs of Georgia and the Crimson Tide of Alabama face off tonight in the college football national championship game. Coverage begins at 7:00 p.m. Central on ESPN.
Like many other big time sporting events, the college football national championship game is a magnet for gambling. Millions upon millions of dollars are riding on tonight's game. In fact, mattress salesman and swampy Houston resident "Mattress" Mack has put $1.2 million on Alabama, and he's just one dude. If one wild redneck is doing that, imagine what the rest of civilization is doing.
The CFP national championship game, unlike the Super Bowl, is not normally known for the prop bets that accompany it, and I think that's a shame. Gambling on sports is, in many ways, very stupid, right? It doesn't stop me from doing it. I gamble on horses, college basketball, and every major golf tournament regularly, and for good measure I occasionally bet on college or pro football and even the rare MLB game. But there's no denying it's kind of stupid. I mean, you have no control over the players, you don't know much about what's going on in their lives that might affect how they play, and ultimately you're doing nothing but making a guess and hoping for the best.
But that's why I love prop bets so much. Prop bets are the stupidest of all stupid bets, and somehow they require even less skill than betting on the outcome of a game requires. I mean, how much skill do you really need to place a bet on who wins the coin toss? Or how many timeouts will be used in the first half? Or how long that last note in the "Star-Spangled Banner" will last? None! That's why prop bets are great. They are nothing but parlor games on a huge scale, and things like that are the great levelers in our society. Some rich football guru like Mel Kiper has no better chance of guessing who will win the coin toss than any given kindergarten student when prompted with the same question.
The CFP national championship needs prop bets, and here are the ones I propose.
Over/Under Bets
An over/under bet suggests the total number of times a given event will occur. The bettor then picks the over or the under, meaning they guess whether that event will occur more or less, respectively, than the total proposed in the bet.
Total Number of Times "Covid" is said during the telecast on ESPN: 33.5
Average Number of Teeth an Alabama Fan in Attendance Has: 19
Average Number of Teeth a Georgia Fan in Attendance Has: 19.5
Average GPA for Scholarship Players on Each Team: 2.0
Total Number of Times Nick Saban Smiles on Camera During Regulation: 0.5*
Total Number of People Named "Kirby" at Lucas Oil Stadium Tonight: 1.5**
Sum of All Jersey Numbers for Each Player Who Plays at Least One Snap: 2,853
Total Number of Players Who Have "Philippians 4:13" Written on Their Equipment or Person: 27
Total Touchdowns Scored on Fake Punts or Fake Kicks: 1.5
Total Targeting Calls Made Tonight: 3.5
*I'd still take the under.
** Yep, I'd take the under on this one, too.
Moneyline Bets
When dealing with moneylines, the negative number is the favorite and shows you how much money you would have to bet to win $100. The positive number is the underdog and shows you how much money you'd win on a $100 bet.
After ending regulation in a tie, Nick Saban and Kirby Smart decide that the best decision for everyone is to just have the tie and share the national championship because we accomplish more together than we do separately: +10,000,000.00
Brent Musburger crashes the telecast to talk about how great Colt McCoy was: -125 [Editor's Note: Yes, the picture is from the movie The Waterboy. So what?]
ESPN shows an odd Bob Saget tribute that includes uncensored portions of his standup routines: +500 [Seriously NSFW, so be advised before clicking the link]
Someone weighing at or over 320 pounds will score a touchdown: -110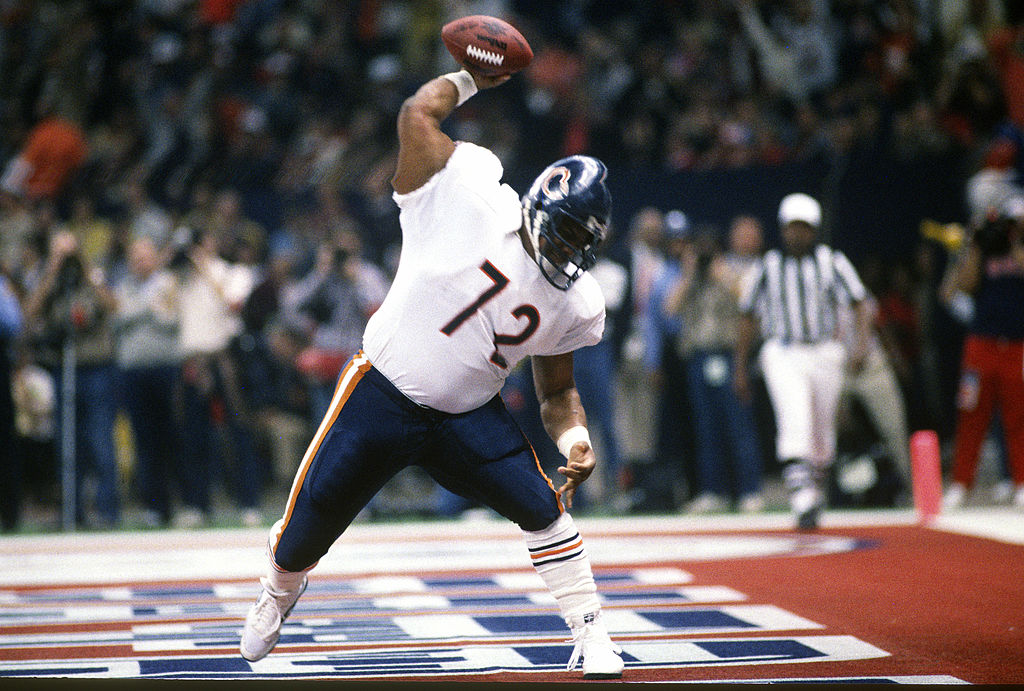 Nick Saban and Kirby Smart do a PSA for PETA: +325
The human Georgia mascot is the antagonist in your nightmares tonight: -325 [Bonus points for the unfortunate tail placement in this picture]
A fan rushes the field during the game: +110
Someone from the winning team proposes to his cheerleader girlfriend right after the game: -175
People at CNN and Fox News go out of their way to politicize this game somehow: -10,000
An offensive lineman wins game MVP: +1,500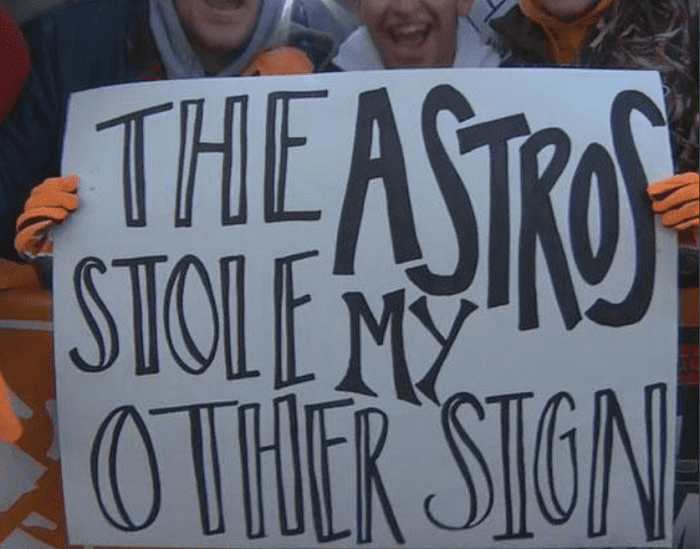 Have fun watching tonight. As a graduate of Texas A&M I want Alabama to win because that makes A&M look better. But as a person with a soul I want Georgia to win because Nick Saban just seems like an unpleasant person. Plus, I kind of want someone to have to engrave the name "Kirby" into a trophy.